Leather fibre answers consumer calls to close the loop
Together with ECCO we are going beyond upcycling leather waste,  and creating a brand new leather-based textile material using our sustainable process. The end result is a suede-like material that possesses the natural durability of leather and the light weight and feel of a traditional textile, and we know consumers are looking forward to it as well.
Last year, we surveyed 1,570 people in Finland, Sweden, Germany, France and the US, about their views on textile materials. It probably comes as no surprise that nearly 80% of the respondents worldwide said that textile materials affect their buying decision either significantly or somewhat. In the same survey, we asked the respondents how they feel about different textile raw materials, such as leather waste. The results underline what we've suspected – consumers are eager to finally close leather's circularity loop.
The main finding was that 80% of respondents saw leather waste as a sustainable option. This is not surprising because the use of recycled materials was also seen as a strong sustainability indicator. When we asked if the respondents would want to use clothing or footwear made out of leather waste, about 70% of the global respondents said yes. In France and Germany, the number was nearing 75% and on a global scale, nearly 80% of men wanted to use clothing made out of leather waste.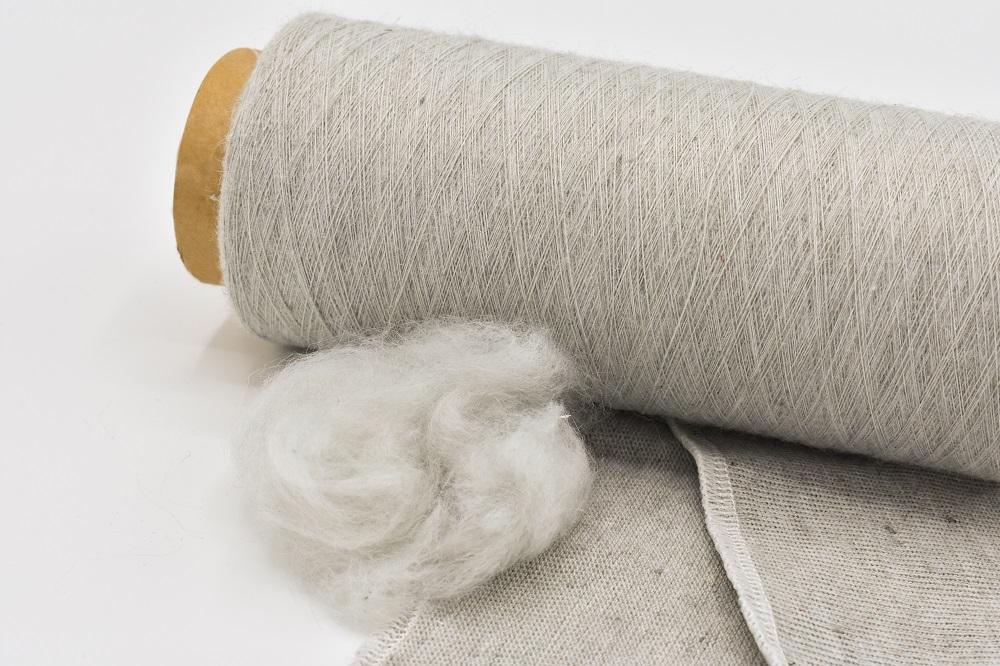 These results send a strong message that consumers see leather waste as a promising new material. And we agree, which is why we are in a R&D collaboration with ECCO's Applied Research Division, to spin leather waste into SPINNOVA® fibre, and finished building a production pilot for it in Finland last December. 
Even though the fibre is made out of real leather, its properties allow us to use it like other textile materials. It's malleable, stretchy and durable, and it can be used in a number of different applications. We are just beginning to explore the possibilities!
But why leather waste, you may ask. Well, for a number of reasons. The most simple one is because processing leather waste doesn't require any further technology development from Spinnova—but it's a huge advancement in circularity for the leather industry. Just like we can spin wood pulp into fibre, we can also spin the protein biomass using the same mechanical process and no harmful chemicals. We are, after all, a technology platform that is able to turn a number of raw materials into textile fibre.
Follow our channels for the latest developments in this project and stay sustained!